Have you been stressed out searching for valet parking companies in Los Angeles? Tired of browsing Yelp and Google looking for the best rates or reviews?
In a large city like Los Angeles and much of the surrounding areas it is extremely difficult to find parking whether it be for a restaurant, nightclub, casino, hospital, etc. That is why many consumers and businesses have been turning to valet parking companies in Los Angeles!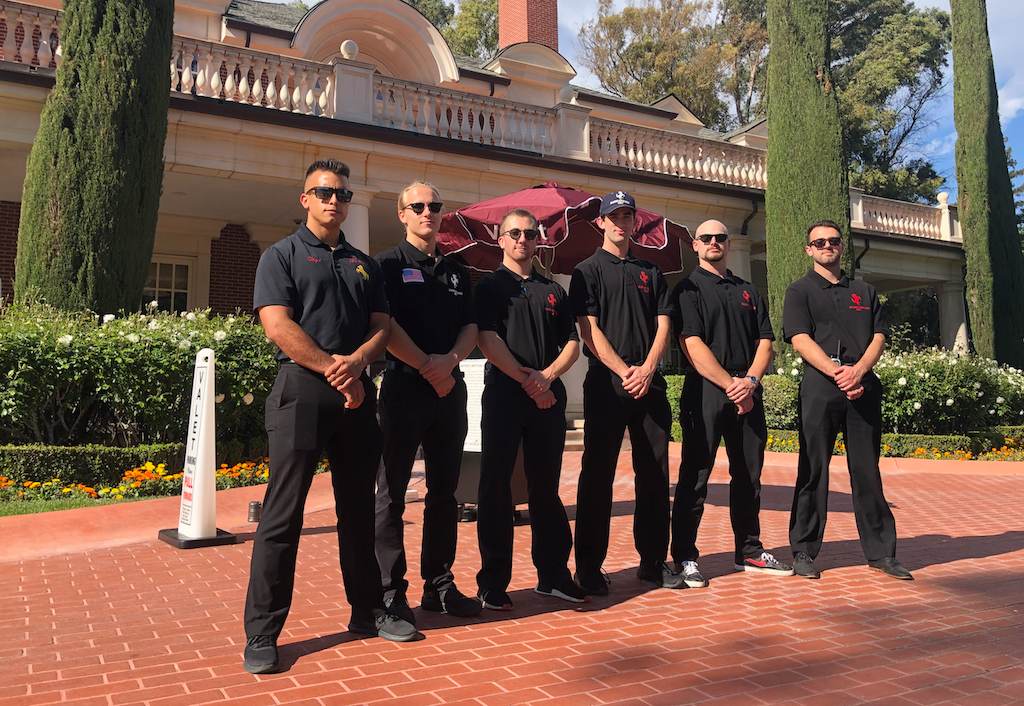 We have been working in the valet parking industry for quite some time now and we pride ourselves on delivering a professional staff of parking attendants that are clean cut, friendly, and FAST! We also know that cost and budgeting is a primary concern for many of our customers.
With Parking Pros you can expect:
✔︎ Professional Valet Parking Attendants
✔︎ Dedicated Customer Support 24/7
✔︎ Proof of Insurance
✔︎ Any Necessary Permits (We Will Do All the Filing for You!)
✔︎ 100% Satisfaction Guarantee
Spend less time worrying about the parking situation and more time getting ready for business or your next event!