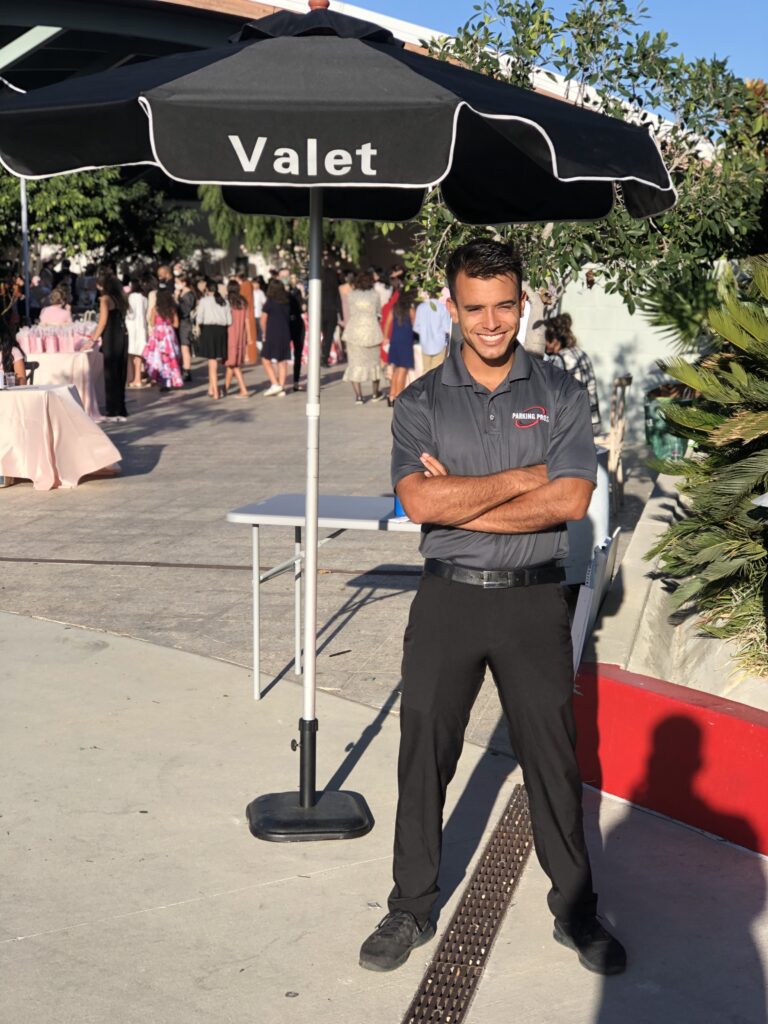 Welcome to your one stop shop for all Valet Parking & Shuttle needs!
Many of the wedding venues in Los Angeles, Malibu, Thousand Oaks, etc. require the bride and groom to acquire a parking service. 
The Parking Pros are pleased to offer a high-quality service at an affordable price. Given the current situation with Covid-19, we are happy to accept a 10% deposit to hold your future date. 
Also, if for some reason you have to cancel because of city restrictions or you aren't comfortable having your wedding right now we will refund your deposit. No questions asked. 
Furthermore, if you would just like some advice on venues, vendors, security, etc. please give us a call or email and we would be happy to help. 
Lastly, our company is based out of Westlake Village, CA, but we have staffed weddings from Ojai to Palm Springs  and everywhere in between. 
Phone Number – (805)-410-3811
Email – [email protected]
Valet Service Pricing – $25.00/HR – $40.00. Our pricing depends on location & date of wedding. We require a 10% deposit that is fully refundable 
Shuttle Service Pricing – $250.00 – $750.00 Per Vehicle depending on selection. We are capable of providing golf carts, mini-vans, and 12-15 Passenger Vans.