Southern California Ongoing Valet Services
Let parking pros serve your Ongoing Valet Services!
At Parking Pros, we understand that in the heart of Southern California, first impressions matter. Whether you run an elite restaurant, an upscale country club, a high-end hotel, a destination shopping center, or any business with significant foot traffic, your visitors' experience begins the moment they pull into your lot. 
Our valet services are designed to create an excellent impression from that first point of contact. Having a valet assist your guests with parking provides an effortless, luxurious, and seamless experience that speaks volumes about your brand's commitment to customer service.
Our Ongoing Valet Services Include
Vetted, Qualified, and Trained Valets
We believe the secret to a successful valet service is an unwavering focus on your business's unique needs and customers' comfort. That's why we ensure our professional valets are not only highly trained in safe and efficient vehicle handling but also in customer service etiquette. We take pride in understanding the unique rhythm and requirements of your business to act as a perfect extension of the level of service you offer in-house.
A Scalable Extension to Your In-House Valets
Are you planning a special event where you'll need extra valets? Maybe your foot traffic has increased sharply, and you are struggling to hire enough in-house valets to keep up? At Parking Pros, we'll gladly work alongside your in-house valet team as a scalable extension, enabling you to manage a large number of guests without sacrificing service quality or straining your resources.
Long-Term, Short-Term, and Seasonal Ongoing Valet Service
We can provide ongoing valet services on a long-term, short-term, or seasonal basis. Whether you need our team to assist you as your permanent valet service, for a specific period of time, or during certain times of the year, we can remain as flexible as necessary and can adapt as your business needs evolve.
Specialty Shuttle Services
For businesses in Los Angeles and the surrounding areas, we provide organized shuttle services with vehicle options ranging from golf carts to large-capacity vans. Shuttling is perfect for businesses needing to transport guests from your parking lot to your establishment, such as hotels and country clubs.
Serving All of Southern California
From the sprawling beaches of San Diego to the bustling streets of Los Angeles, and from the picturesque wine country of Santa Barbara to the luxurious enclaves of Orange County, Parking Pros is proud to serve the diverse and vibrant region of Southern California.
Our team is not only familiar with the region but is also attuned to the unique nuances, rhythms, and lifestyles that make each community special. Be it the laid-back coastal towns, the fast-paced urban areas, or the serene desert cities, our valets adapt to the distinct vibes of each locale, ensuring a seamless and personable experience that resonates with your patrons. With Parking Pros, you're not just getting a valet service; you're gaining a partner that understands and appreciates the unique Southern California spirit.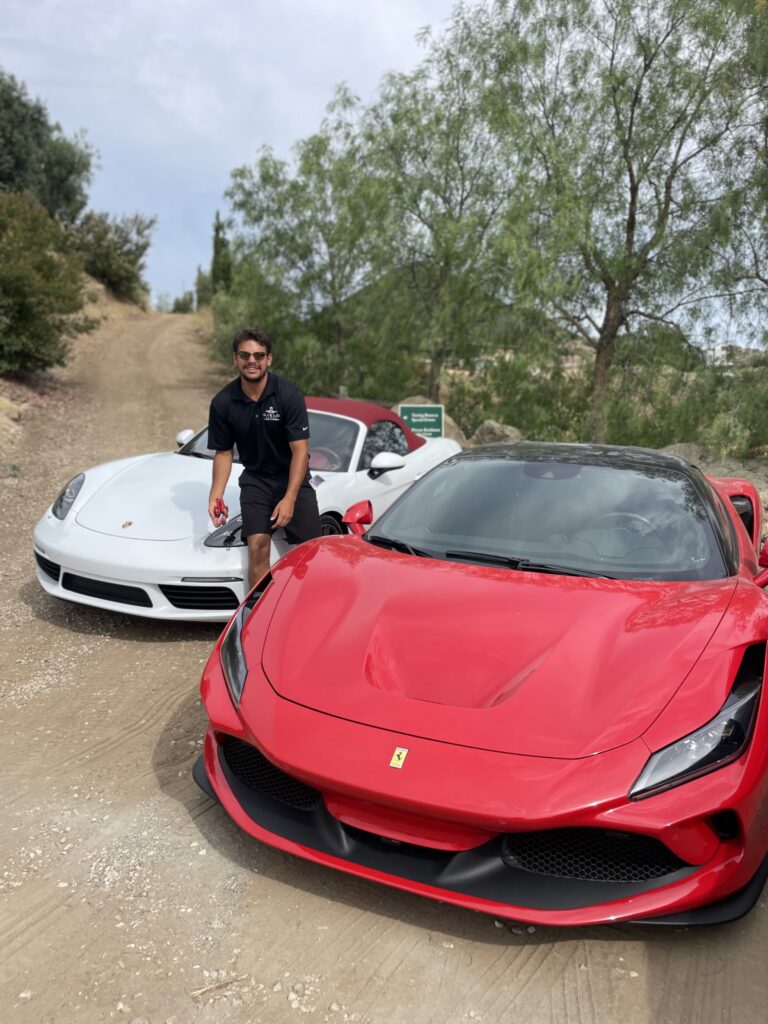 Get Ongoing Valet Services for Your Southern California Business
Don't leave your guests' first and last impressions to chance. Trust our team at Parking Pros to deliver exceptional, tailored service from start to finish. Contact us today to discuss your unique needs and discover how our professional valets can enhance the experience at your establishment.